Corporate Clients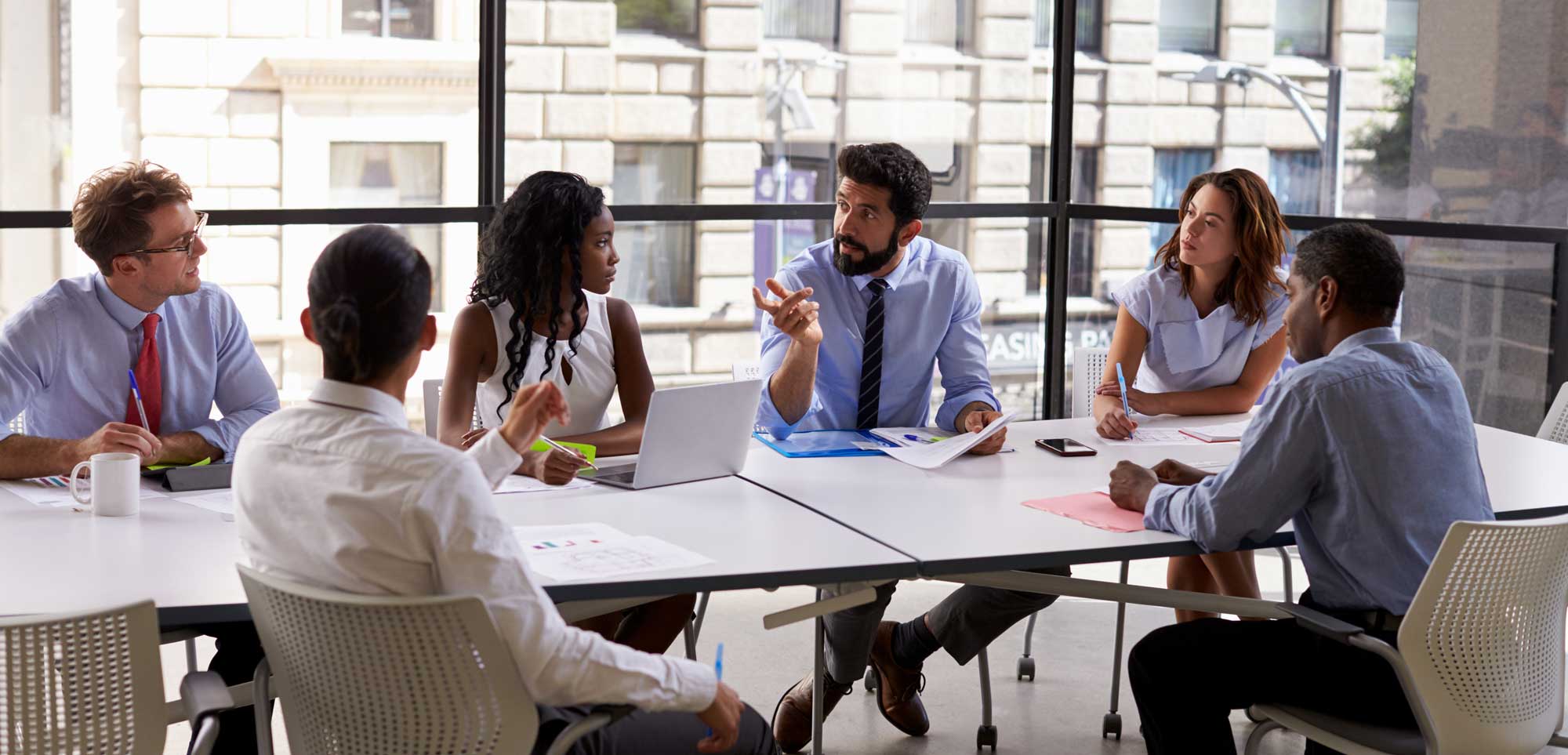 Rock Coast Personnel is a Maine owned and operated employment agency. Rock Coast Personnel is located in the heart of Portland, Maine and serves businesses from the southern New Hampshire and throughout Maine. Rock Coast Personnel's mission is to bring the best qualified people and companies together, and our intent is to make those we work with, be they our corporate clients or our placed employees, succeed.
Since 2002, when it was purchased by current owner David Bartholomew, Rock Coast Personnel has been one of the Greater Portland region's top employment placement service providers.  The business itself, founded as Bayside Personnel in 1986, has been providing temporary placement and direct hire employees in the Greater Portland region for more than 30 years.
Rock Coast Personnel can help your business recruit, screen, hire and manage the employees necessary for your business to manage its workflow, to maximize efficiency and capacity and, most importantly, to be successful. Rock Coast Personnel has worked with many of Maine's most prominent businesses to meet those companies' personnel requirements, from single direct-hire placements of executive level candidates, to staffing dozens of employees for time critical projects, to serving as an on-going recruiting department for the business, and even to  directing the development of a major utility company's expansion into Maine – filling over 80 positions, including its President, and supplementing the company's Human Resources functions until the business was fully staffed and running.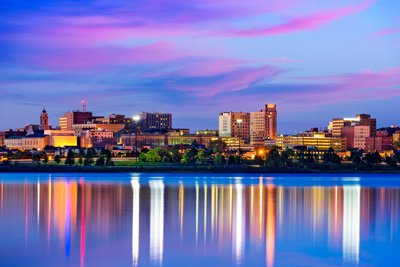 We have several strengths that clients are able to benefit from when they use Rock Coast Personnel for employment placement services. Those qualities include: a team of highly skilled personnel professionals, with well over 50 years of combined experience in the staffing industry in Maine; a state of the art candidate tracking system to manage our numerous candidates, providing us with the ability to find the best qualified people to fit any job, project or assignment; a sterling reputation with our employees and candidates, for treating them fairly and consistently, ensuring that they give our clients their attention and their best possible efforts; a central and easily accessible Portland location, allowing ready access not for only our business clients, but also for our employees and candidates via public transportation;  and a proven ability to tailor our services to meet your specific situation and requirements. In addition, Rock Coast Personnel has established relationships with a large pool of talent, and is continuously meeting, screening and evaluating potential employees to expand that resource. These highly sought after candidates are often not accessible by traditional recruiting methods, and they allow Rock Coast Personnel to have the utmost confidence that we will be able to find the best possible candidate to satisfy your hiring need, be it a temporary or a long-term, permanent basis.
You can expect us to approach you as a partner in helping to build your company's strong work force. We consider our Rock Coast Personnel team of recruiters as an extension of your Human Resources team. We will take the time to understand your needs so we can locate the applicant who will not only help to improve your bottom line by providing excellent performance, but will also represent your company in a positive way. And, importantly, if we don't have a candidate that we think meets your needs, we won't waste your time by trying to convince you we do – we know that doesn't help you, and we know that doing so only hurts our reputation and our client relationships. Finally, we will provide you with guidance, based on Rock Coast Personnel's extensive knowledge of the local workforce and jobs environment, as to how you might be better able to attract the employees you want to grow your company.
The business principles of Rock Coast Personnel are simple and clear:
Our business is based on honesty and integrity leading to the formation of long term professional relationships.
We conduct each staffing search with a sincere commitment and in a strong ethical manner.
Our goal is to provide the best possible opportunities for our clients and candidates alike.
Rock Coast Personnel provides various types of employment arrangements to our clients, covering a variety of job positions and types.
Service Types
For all service types, Rock Coast Personnel conducts Work Reference Verification. At least two work reference forms are completed for each applicant prior to assignment, where each applicant's overall past work performance, attitude, initiative and dependability is assessed and verified. We also verify past dates of employment, job titles, and eligibility for rehire. In addition, Rock Coast Personnel offers computerized testing that can identify a candidate's proficiency levels; a wide variety of background checking services, from criminal record searches to credit reports to educational credential confirmation; drug testing as required.
Temporary –
Temporary help is one of the most common and highly used staffing services by businesses today. It is an effective way for employers like you to meet the demands brought about by special projects, vacations, leaves of absences or temporary surges in business. Rock Coast Personnel will assume the responsibility of the entire screening process including interviewing and testing (where appropriate). We will only provide you with qualified and skilled employees that meet your high standards and ours. The length of the temporary service is for as long or as short as your need dictates.
Temporary-to- Hire –
Many employers are in a position of needing help but feel more comfortable having the time to evaluate the candidate before a full time regular position is offered. Rock Coast Personnel offers this Temporary-to-Hire service as a risk free method of hiring before you extend an offer of employment. As described above, Rock Coast Personnel will assume responsibility for the entire screening process. In addition, we will assume the responsibility of payroll, workers' compensation, unemployment compensation, evaluation and quality assurance. We maintain the employee on Rock Coast Personnel's payroll until you have had the opportunity to observe and evaluate the prospective employee's performance prior to extending an offer. The schedule of this service is typically tailored to the needs of our clients.
For Temporary and Temporary-to-Hire positions, Rock Coast Personnel provides, at no cost to our clients, our "Eight Hour Guarantee", such that if an employee we place does not match the client's needs after one day of work, there will be no charge to the client.
Payroll Service –
This service is offered to those employers who have already chosen a candidate they want to employ, but for some business reason are not able to put the employee on their payroll. This is a popular service for those companies facing a hiring freeze, or need temporary help but would like it filled with their own candidate. All employee payroll expenses and insurance coverage as stated above are the responsibility of Rock Coast Personnel during the term of this agreement. The length of this service is determined by you and could end with a direct hire by you or a termination of the employee's services.
For all positions listed above, Rock Coast Personnel offers
Weekly paycheck delivery, delivering employee paychecks directly to client job sites every Friday morning. Alternatively, checks will be mailed directly to the employee or will be made available for employee pick-up at our office
Employee Evaluations may be mailed monthly to the employee's direct supervisor, providing Rock Coast and its employee with feedback to ensure we are providing our clients with the very best employees.
Direct Hire –
Employers who know they need to fill a critical position, but don't have the time or expertise to conduct a candidate search often choose a Direct Hire arrangement. Similar to other service types, Rock Coast Personnel assumes the responsibility of the entire screening process including recruiting, screening and interviewing, as well as any company specific steps you might desire. We will then provide you with the resumes of those candidates we feel are qualified and that meet your high standards. You can than choose which, if any, of the candidates you might want to interview or further screen, and Rock Coast Personnel can assist in that process as you desire. In addition, we can handle the job offer negotiation process for clients who would like to remove themselves from that process.  Rock Coast Personnel fully stands behind every one of our placements in these ways:
Our client option guarantee insures that clients have the opportunity to evaluate the candidate in their own work environment.
Rock Coast Personnel also performs several employee evaluations during the guarantee period to make sure that both client and candidate are pleased with their decision.
We also do our best to remain in touch with our clients to maximize our understanding of current and anticipated needs. By keeping open these lines of communication, we are better able to understand the true, often difficult to articulate, concerns of our candidates and clients.
Time Release Direct Hire (TRDH) –
A Rock Coast Personnel exclusive service, TRDH allows clients in industries that, due to the nature of the work, are not normally serviced by temporary staffing firms a pay-as-you-go option. Similar to direct hire position, the employee is hired by the client, but similar to Temporary-to-Hire, the client is billed based on the hours worked by the employee, until the contract is fulfilled. TRDH is an example of Rock Coast Personnel's understanding our clients' needs and working with them to find a mutually beneficial solution.
Positions Filled
Executive Placement
President / Vice President
Accounting/Finance
Public and Private Accountants
Office Support
Administrative Assistants
Sales/Marketing
Light Industrial